December 1 2016 | 15:30—19:00
INOVYN Automates Management of Change to Achieve Operational Excellence and Improve Cost Performance
Join Dirk Gyzels and Bert Schietekat from INOVYN Manufacturing Belgium for a session that will gather production leaders across Belgium to share the lessons learned from transitioning to automated MoC.
INOVYN Manufacturing Belgium (previously known as a Solvay group company) is a chemical manufacturing company that ranks among the top 3 worldwide. As an employer of more than 4,300 people with 18 manufacturing sites in 8 countries, INOVYN Manufacturing Belgium focuses on enterprise-wide operational excellence and maintains high EHS and regulatory compliance standards. Therefore, the company is always on the lookout for ways to innovate and improve its processes to mitigate risks inherent in the chemical industry.
After partnering with TenForce for automating Actions, Incidents and Audits Management, INOVYN Manufacturing Belgium shifted the focus to the key area of tackling multi-step workflows involved in managing change. Automating MoC meant breaking down silos, enabling teams to effectively coordinate MoC requests and streamlining the change management lifecycle (including change request initiation, verification and closure).
The main topics addressed by INOVYN Manufacturing Belgium will be:
How INOVYN Manufacturing Belgium was managing MoC before, what triggered the change and what was their decision process in choosing the right tool;
Steps taken to prepare the transition and restructuring the internal workflows;
Best practices to overcome barriers that may stall the implementation process;
Results & improvements;
Live Demo of automated MoC processes using the TenForce system.
TenForce helped us gain real-time visibility into the MoC process and now we can proactively identify and address all possible gaps, risks and issues. It became clear quite soon that the TenForce team has great knowledge of the industry-specific challenges and that the tool is flexible enough to match our requests. We collaborate so well because TenForce is able to provide us with the alternatives that fit best our needs.Bert Schietekat, Process Safety Engineer
INOVYN Manufacturing Belgium
Wholly owned by INEOS, one of the world's largest chemicals companies, INOVYN Manufacturing Belgium is the supplier of choice for manufacturers around the world. INOVYN's strengths across its extensive chlorvinyls activities creates a world scale business that continues to serve its customers and rapidly respond to changing European markets.
With an annual turnover in excess of €3.5 billion, INOVYN Manufacturing Belgium has more than 4,300 employees and manufacturing, sales and marketing operations in ten countries across Europe. Their portfolio consists of an extensive range of class leading products arranged across General Purpose Vinyls, Specialty Vinyls, Organic Chlorine Derivatives and Chlor Alkali. Annual production volumes are in excess of 40 million tonnes.
About TenForce:
Pragmatic EHS & Operational Risk management software suite for plant, operations, production managers and their teams to mitigate risk without sacrificing efficiency. Learn more here.
Agenda
15:30 Reception
16:00 TenForce presentation
16:30 INOVYN Manufacturing Belgium testimonial
17:30 Networking — Drinks and nibbles
Key speakers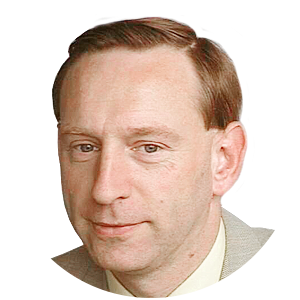 Dirk Gyzels
INOVYN Manufacturing Belgium, HSEQ and Facility Manager
Bert Schietekat
INOVYN Manufacturing Belgium, Process Safety Engineer