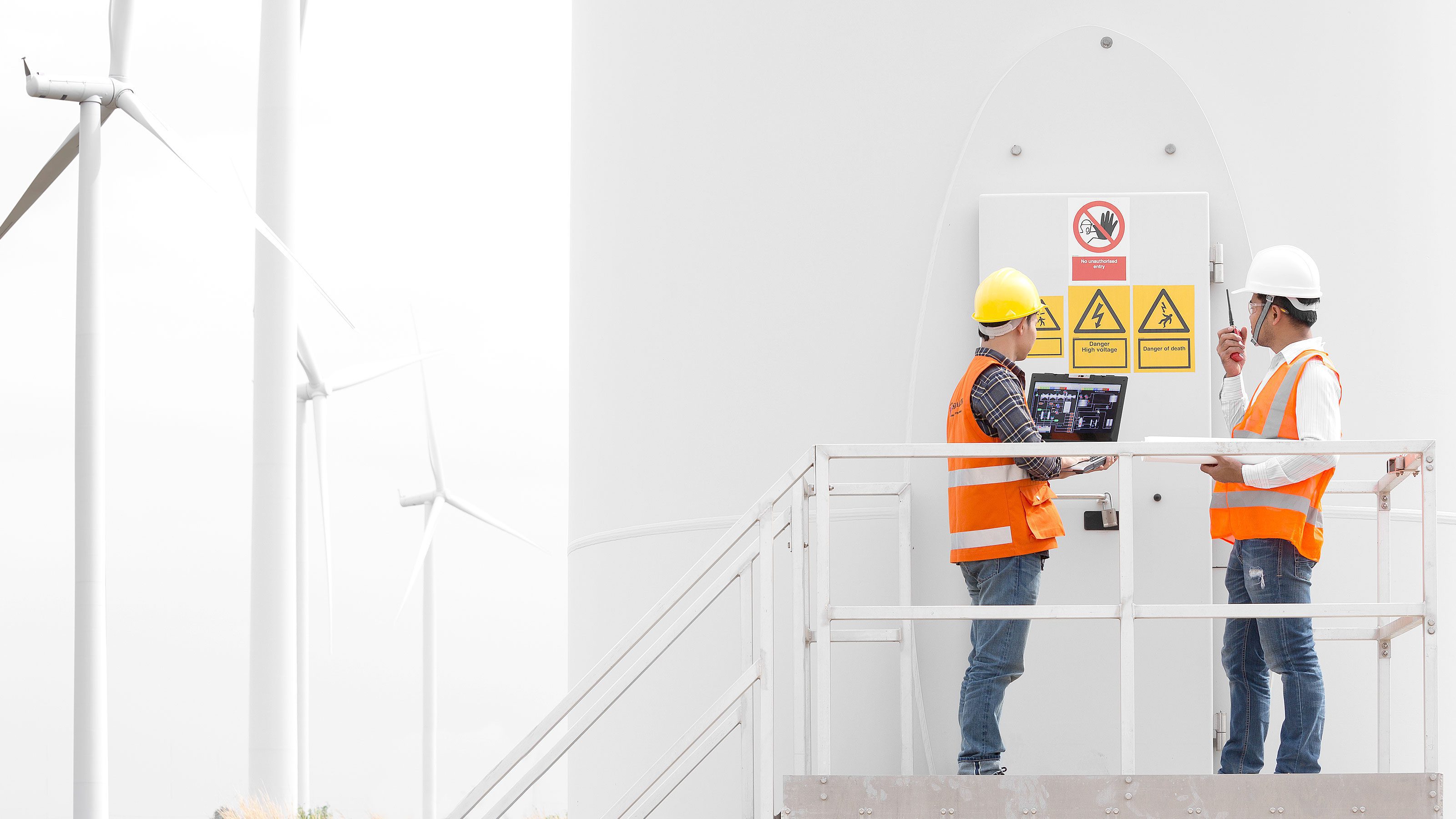 TENFORCE provides real-time visibility into the MoC process, enabling you to proactively identify and address gaps, risks, and issues.
If not smartly managed, change will always make your plant more vulnerable to risk, compliance issues, and hazardous events.  However, avoiding change will lead to stagnation, loss of efficiency and revenue. Leveraging the right means to handle MoC is the first step in mitigating risk, without sacrificing efficiency.
Break down the silos and enable teams to effectively coordinate MoC requests, streamline the change management lifecycle, including change request initiation, verification, and closure.
No more struggling with:
Managing and controlling changes in procedures, equipment, and product design;
Error-prone ad-hoc, manual approach to change management
Uncertainty over satisfactory EHS compliance during audits;
Having the overview over the complexity of all requested and ongoing changes;
Equipment that is not up to the task, causing failures.
Streamline MoC to Better Manage Complex  Workflows
Gain visibility over all change requests throughout your plant and achieve consistency following standard steps, designed to fit your workflows.
Leverage a single system to manage and track changes across the enterprise.
Make data available to the whole company at any time.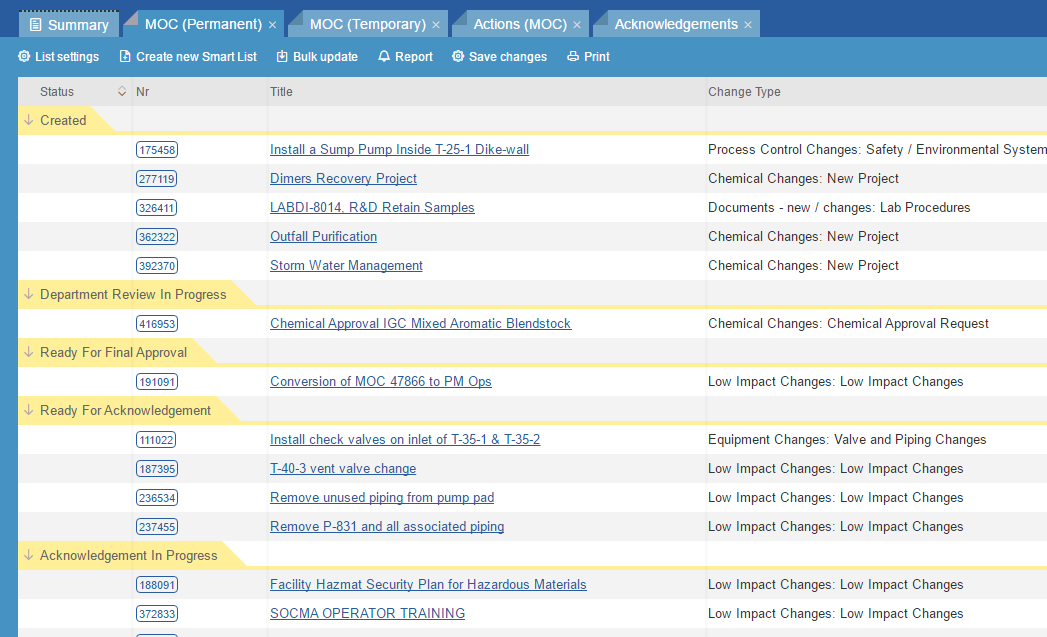 Create a Clean Audit Trail, Simplify Compliance
Increase accountability with automated real-time notifications and approvals.
Efficient tracking at each stage in the process guarantees that all changes are well-documented and easily accessible in case of inspector or stakeholder inquiry.

Eliminate Overlooked Steps with Integrated Checklists and Approvals
Make sure all steps are followed with configurable checklists.
Enable real-time MoC follow-up through automated task management.
Strengthen cross-functional collaboration by sharing documentation, training materials and lessons learned.

Mitigate Risks and Hazards Associated  with Change
Centralize all MoC requests and projects in a single location and track all the possible impacts to effectively anticipate potential risks and alternative solutions for all changes.
Finally, perform a better change analysis by standardizing risk assessment.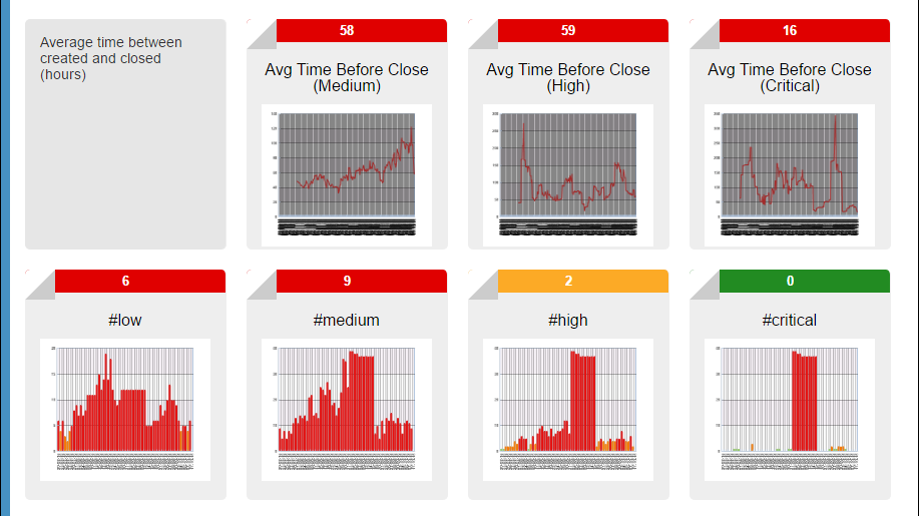 The TENFORCE Management of Change Process
Change Planning,  Initiation, and Approval
Capture change request details;
Route change request evaluation, review, and approval to relevant stakeholders;
Define classification procedure to determine the level of change validation and documentation required.
Change Execution  and Tracking
Assign and track change execution tasks with due dates;
Trigger escalations for delays;
Track the status of the MoC request through each stage.
Change Verification  and Closure
Evaluate change outcomes;
Flag samples in the changed process for quality and stability monitoring;
Initiate post-change assessments for approval and closure.
Change Analysis and Reporting
Enable aggregate reporting and individual case tracking;
Analyze various types of changes;
Identify trends through a variety of parameters.